A-dec – Satelec Mini LED Curing Lights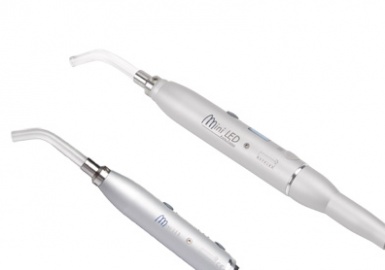 The latest generation LED (Light Emitting Diode) curing lights are featured with the most advanced design developed by Satelec.
The most refined curing light technology
The refined Satelec Mini LED curing light collection from Acteon gives you advanced innovation, providing one of the most powerful, single LED's (Light Emitting Diode) that emits a wide light spectrum as well (420-480nm). The result means you gain excellent compatibility with most composites and complete polymerization, without the disadvantages such as heating of the pulp often associated with ultraviolet or infrared rays.
The Mini LED is also compact and easily integrates into A-dec 500 delivery systems, so you and your team can have the latest curing light technology—right at your fingertips.